SYML is brian fennell solo
Updated: Jan 20, 2019
(with permission from Iowa Source Magazine)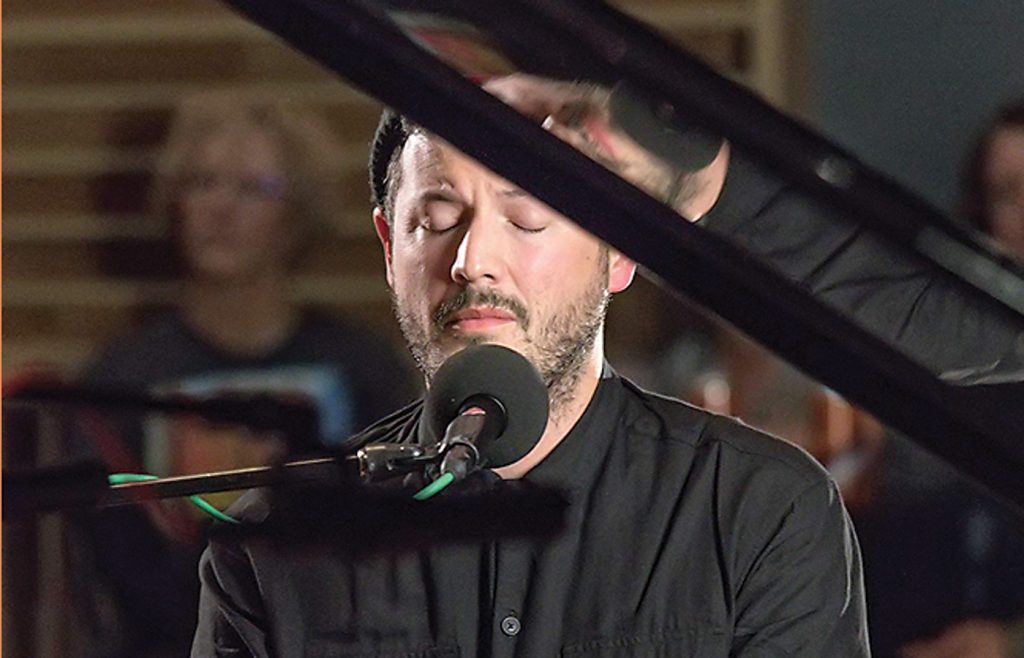 This month, I'm following up on SYML, an artist I first reviewed in July 2017. SYML is the wonderfully melancholic singer Brian Fennell in his solo incarnation, an independent venture apart from his Seattle band, Barcelona. With Fennell's solo music, listeners are poised on the edge between sadness and puzzling exhilaration.
As Diandra writes on DiandraReviewsItAll.com, "He sings like he is gently waking you up from your sleep, allowing you to slowly let go of fantasy so that you can enter harsher realities with a little grace."
Three SYML tracks released in 2018 hook me in a soulfully sad sweet spot.
Girl (acoustic version). This is a pure Paul Simon-style acoustic guitar and vocal lament. The lyrics attempt to ease his girl's troubled mind:
Girl, you see the world
And you come to learn
That falling in love is a strange work of art
All of your battles will shape who you are
And know that your scars are my favorite part
I want you to know this
For more of the same, play the 2017 instrumental "Where's My Love (Piano and Viola Version)."
WDWGILY, a.k.a. Where did we go, I love you. A marvelous male-female duet with many enticing electronic and percussion embellishments, this track has   subtle arrangements that enhance its otherworldly atmosphere.

Harvest Moon. Yes, this is a cover song of Neil Young's classic hit, one you probably never expected to hear, guided by simple backing piano and wisps of electronic wash.
I want to celebrate
See it shinin' in your eye. . . .
Because I am still in love with you.
Beyond the need for labels, SYML inspires something primordial in our DNA that opens the arms of acceptance and love. I want you to know this. Share it.
Here's a shared Spotify playlist:
So, you don't get diverted away from the playlist on Spotify, follow these simple instructions before you click on the pop-up about moving to Spotify:
(1) To engage the Spotify pop-up, you will need to click the "play" arrow that triggers 30-second samples of each track.
(2) Notice the green Spotify pop-up that invites you to hear full tracks by clicking on the message.
(3) Before you click on the Spotify message, pause the playback of 30-second samples. Then, when you click on the green Spotify message, you will land on the full playlist on Spotify.