Haunting New Music from Chan Marshall
by ANDY BARGERSTOCK (with permission from Iowa Source Magazine)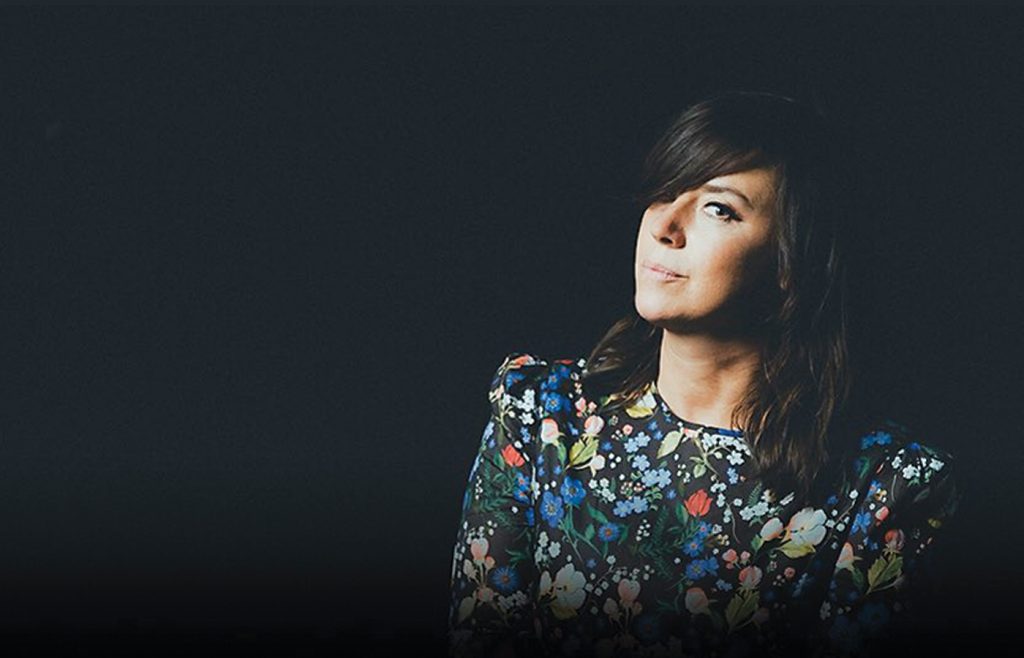 American folk and blues singer-songwriter Chan Marshall, who's known by her stage name Cat Power, recently ended a six-year drought by releasing her 10th album, Wanderer. It's another splendid EP of sparse yet rich musical elements.
Originally from the Atlanta area, Marshall is known for her stripped-down style of musical delivery. Through acoustic guitar, soft percussion, and simple piano chords, Marshall makes softly melancholy commentaries on themes of life's insecurities and love relationships. "The resulting mood," observes Jayson Greene of pitchfork.com, "lands somewhere between swaying hips and nervous rocking. . . . With barely more than her voice and guitar, she has built a rich and variable universe spanning an array of moods—unnerving, consoling, paranoiac, sensual."
The hype leading to the release of this album focused on Lana Del Rey's collaboration on the track "Woman" and the cover of Rihanna's "Stay." But my ear is drawn to different tracks.
Recommended Tracks from Wanderer
Weaving lyrical reflections on lingering loss from love gone wrong, these three songs resonate sonically with one of my favorite Cat Power songs from 2006, "Willie."
"Black." The lyrics describe a dark tale of abuse that almost turns fatal, yet the delivery is musically appealing."Wanderer/Exit." Cat muses about singing at the wedding of an ex-beau: Twist of fate would have me sing at your wedding / With baby on my mind and your soul in between.
"Nothing Really Matters." Finding her way with the benefit of perspective, Cat comes to a realization: The courage to turn it around / If he could see the different way / If he could turn it on its knee and bend it down / It wouldn't really matter. . . .
In an October 2018 interview with NPR's Lulu Garcia-Navarro, Marshall shares that she has found solace in recent years through the birth of her son: "I think I've found what I never thought I would have. I've found what I never thought I would see, which is becoming a parent. There's no words for what I have now in my heart. But I'm still myself. The psychospiritual parts of me are always looking for truth, always looking for beauty in all that truth."
If after listening to these three songs, you crave more, seek out the beauty in Cat Power's earlier work, including these tracks: "Blue," "Willie," "3,6,9," and "(I Can't Get No) Satisfaction." If you haven't already discovered Cat Power, enjoy these songs and share them with your friends.